There is a lot of uncertainty, confusion a for sure many questions regarding the economy in these past couple of years. The different ceramic brands are going through a difficult time that started about this same time. 2017 was the most difficult year according to some of the top bosses and ceramic industry institutional members, but 2018 was even worse. What should we expect of 2019?
在过去几年,有很多关于经济不确定性的困惑和疑问。不同的陶瓷品牌几乎都在同一时间开始进入艰难时期。据一些陶瓷高管和行业协会成员表示,2017年已经是最困难的一年,但2018年更糟糕。我们对2019年有何期待呢?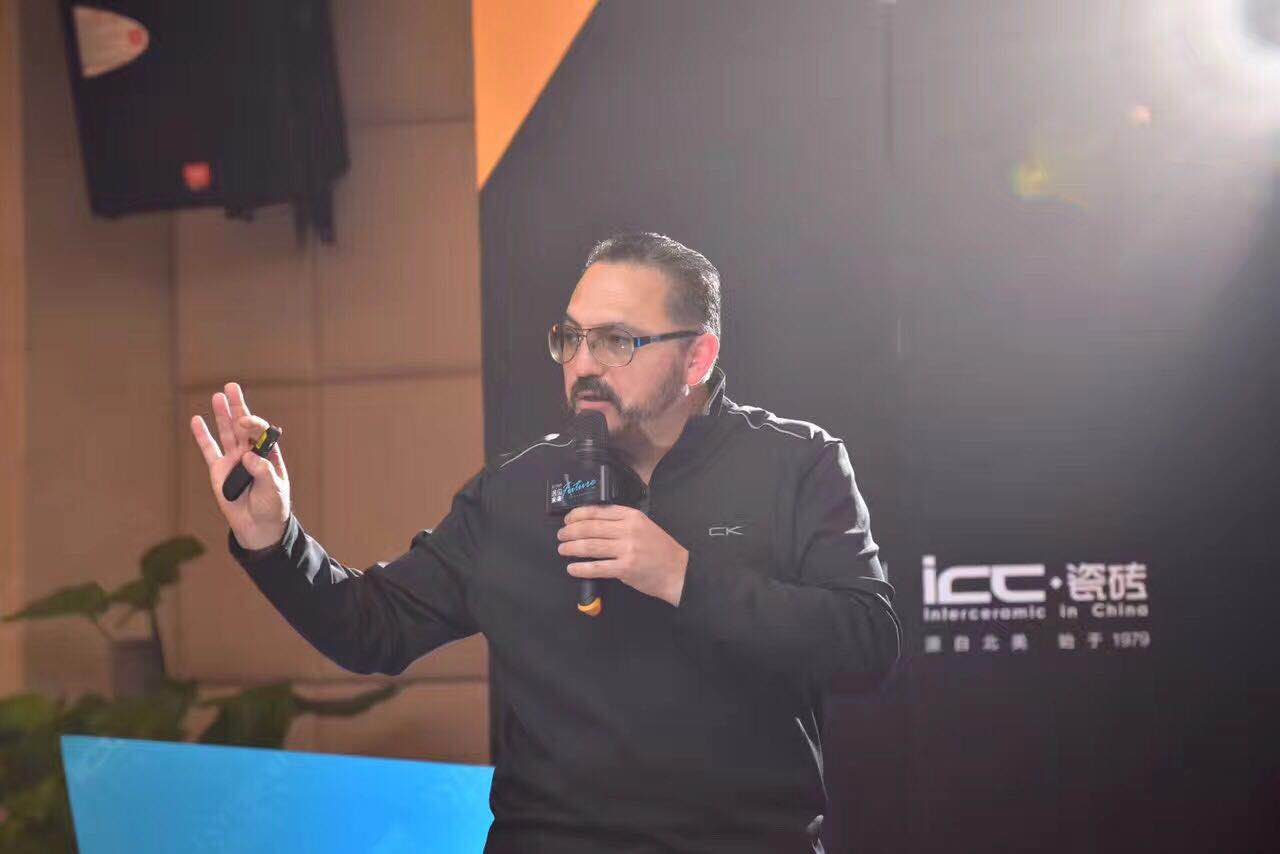 Is it going to continue its downfall? Is it going to a straight free fall? Is it going to slow down its decline? I wish we all knew the answers to this questions. The real truth and reality is that when things start going down more than likely will continue this way until it reaches the rock bottom that it is supposed to reach before it starts going back up.
它会继续下滑吗?会直线下落吗?会减缓衰退吗?我希望我们都知道问题的答案。而真相和现实是,当事物开始下跌时,它极有可能持续以这种方式下落,在开始回升之前,会一直跌至它应该跌落的最低点。
When it is a generalized situation for most brands more than likely something not good should be happening. The economy in China just can't keep growing at the crazy speed never seen before by any country for so many years. It has to slow down somehow and I believe it is now showing us that it is finally doing it after two consecutive difficult years.
当这成为大多数品牌的普遍状况时,可能会发生一些不好的事情。中国经济不可能保持疯狂的增长速度,这是这么多年来任何国家都前所未有的。 它必须以某种方式减速,我相信在连续困难的两年之后终于展现出来了。
There is certainly nothing to complain about; the reality is that sooner or later this was going to happen. The problem was that maybe nobody was ready to face this situation; nobody saw it coming or nobody was willing to accept this reality. But like I said before the numbers don't lie, the facts are there, longer stoppage seasons during Chinese New Year, 20-30-40% capacity reduction in many manufacturing provinces, lower sales than expected by most brands, significant export reductions by most brands. The situation is undeniable, so what should we expect next? Is it going to get worse? Honestly I hope not, unfortunately it seems the contrary.
没有什么可抱怨的,现实是这种情况迟早会发生。 问题是,也许没有人做好面对的准备; 没有人看到它的到来或没有人愿意接受这个现实。但就像我之前说的,数据不会撒谎,事实是存在的,春节期间停工时间更长,许多制造业省份的产能减少了20-30-40%,大多数品牌的销量低于预期,大多数品牌的出口大幅减少。这些情况是不可否认的,那么接下来我们还能期待什么呢?会变得更糟吗?老实说,我不希望如此,不幸的是,事实似乎恰恰相反。
I said before that some of the top ceramic brands in the country openly expressed their concern and made the comment that everyone and he meant every single brand should be on a SURVIVAL mode. At that moment I kind of understood his words and their meaning but I think that I probably underestimated a bit the magnitude of the situation. I don't want to sound as a negative person, I believe the present is challenging and the near future seems obscure but the good thing for all of us is that this can't last forever.
我之前说过,国内一些顶级陶瓷品牌公开表达了他们的担忧,并评论说,每个品牌都应该调整到生存模式。在那一刻,我有点理解他的意思,但我认为我可能低估了情况的严重程度。 我不想听起来觉得我是一个消极的人,我相信当下是充满挑战的,不远的将来似乎模糊不清,但对我们所有人来说,好事是低迷不可能永远持续下去。
I believe many brands are already taking precautionary measures and taking some actions to face the challenging situation. I also believe that the government as well is taking actions to make the whole economic situation feel better and not fall into a recession.
我相信很多品牌已经采取了预防措施,并有行动来面对挑战。我也相信政府亦在采取行动,让整个经济形势好转,而不是陷入衰退。
Anyway what we all should do hope for the best but prepare for the worst.
不管怎样,我们都应该抱最好的希望,做最坏的打算。
Usually in the western world we all make our own personal and company new year's propositions. The company or corporate propositions usually are well written and described on a detail business BUDGET. The personal new year propositions most of the time are very different than the company as they are more related to family or individual matters.
通常在西方社会,我们都会制定自己个人和公司的新年规划。 公司的方案通常认真撰写,并有详细的业务预算。大部分的个人新年计划与公司的非常不同,因为它们更关于家庭或个人事务。
The funny things about these individual propositions is that most of them are related to losing weight. I will do more exercise every day, I will go to the gym at least three times per week, I will eat less, I will not eat soft drinks, bread or rice, and so on.
有趣的是,这些个人规划中的大多数都与减肥有关。我每天做更多的运动,我每周去健身房至少三次,我吃少一些,我不喝软饮料,不吃面包、米饭等等。
More serious propositions are things like: I will take my family on vacation this year to USA, I will dedicate more time to my parents, I will arrive always on time to work, I will open this new business, and so on.
更多认真的规划是像这样的:今年我要带家人去美国度假,我花更多的时间给父母,我要准时上班,我要开发新的业务等等。
Anyway this is the western way that in some way it has similarities to the Chinese and their CNY propositions.
无论如何,这是西方的方式,在某种程度上与中国春节的许愿有相似之处。
We also say in the western world that when things are going very well even a monkey can run the show, but when things get really difficult is when people and leaders start showing their true colors. This is the time when we all should take the opportunity to show what we are made of, to show our value, what we are capable of, your creativity, instincts, ingenuity and finally and most importantly your ability to adapt to the new environment, to the new challenges.
我们在西方世界还会说,好景时哪怕一只猴子也能做好表演,但是当情况变得非常困难时,正是人们和领导者展现真正实力的时候。 这时,我们都应该抓住机会展示我们的本质,展示我们的价值、我们的能力,发挥你的创造力、直觉、聪明才智,最后,最重要的是你适应新环境、迎接新挑战的能力。
I hope that you all are ready to face the present and future challenges ahead of us…
我希望你们都已准备好面对眼前和未来的挑战……
本文链接:
http://http://www.icctc.cn/content/?1895.html